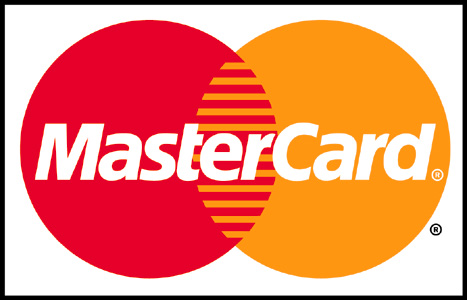 Vacant Job For Specialist Sales Manager at MasterCard
Mastercard – We are the global technology company behind the world's fastest payments processing network. We are a vehicle for commerce, a connection to financial systems for the previously excluded, a technology innovation lab, and the home of Priceless®. We ensure every employee has the opportunity to be a part of something bigger and to change lives. We believe as our company grows, so should you. We believe in connecting everyone to endless, priceless possibilities.
We are recruiting to fill the position below:
Job Title: Manager, Specialist Sales
Ref No: R-65791
Locations: Lagos, Nigeria & Nairobi, Kenya
Job Type: Full-time
Overview
Manager, Specialist Sales, SSA will be responsible for:
Focusing on the entire end-to-end delivery process having full responsibility for overall program management, including the validation of business and functional requirements and the successful execution of all company critical and strategically important DataCash/MiGS and SecureCode initiatives in SSA.
Have you ever brought a product to market on a global scale?
Have you led a team of diverse skills and experience?
Driving sales & managing the Implementation of MiGS/DataCash/SMEOnline and other Digital Payment Gateway services in market.
Provide expert Digital Payment Gateway services consultation and support.
Based in Lagos, Nigeria, or Kenya, East Africa, this position is responsible for the market deployment of selected E-Commerce payments solutions, such as DataCash/MiGS.
This position is fully accountable for program execution, ensuring both market and product readiness for our next generation of E-Commerce payment products.
Key Responsibilities
Conduct market development activities and drive market preparation activities, translating marketing strategy to sales and account strategies and channel management approaches if appropriate.
Ensure that customers clearly understand how our products and services could potentially interface with their platforms and achieve their business requirements.
Assist with the creation of training materials and development activities to advance the capability of the downstream marketing team and account teams.
Manage the Sales & Customer Delivery pipeline for Datacash/MiGS and other digital payment Gateway solutions, working with the country and account managers to qualify and prioritize initiatives;
Work collaboratively with Product to create comprehensive go-to-market strategies and execution plans to deliver SecureCode and DataCash/MiGS products and services to the market.
Ensure Customer Delivery is always closely integrated with, and positively supports the business, providing management at all levels with the necessary information to maximize revenue, profitability and efficiency.
Obtain market feedback on unique, market specific requirements for new product features/ offerings, based on local market nuances, and revise roll out strategy as necessary.
Requirements
Essential capabilities:
Strong and proven experience in the payments industry and deep understanding of telecommunications industry across the full spectrum of E-commerce technologies.
Must be strategic, highly organized and able to attend to critical details
Able to clearly communicate complex technical and business information in an easy to understand manner; able to effectively deliver messages both verbally and in writing.
University degree. Advanced degree preferred.
Good presentation and communication skills.
Strong influencing and negotiating skills.
Entrepreneurial and strategic mindset.
Ability to grasp the complex technical requirements needed to lead the delivery of new products and solutions in market.
Extensive, proven project management and planning skills with a demonstrated record of success managing multiple projects with external and internal clients simultaneously.
Ability to identify issues before they develop into problems; proactively resolve issues directly or through escalation to appropriate partners.

How to Apply
Interested and qualified candidates should:
Click here to apply

Note: Mastercard is an inclusive Equal Employment Opportunity employer that considers applicants without regard to gender, gender identity, sexual orientation, race, ethnicity, disabled or veteran status, or any other characteristic protected by law.