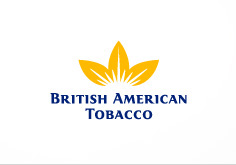 2018 British American Tobacco Nigeria Global Graduate Recruitment Programme
British American Tobacco (www.bat.com) is a market leading, global organisation with a long, established history and a bright and dynamic future. Thanks to our people we have continued to deliver growth and exceed expectations in an increasingly complex and challenging marketplace.
Our aim is to become the leading tobacco company in each of our markets by providing excellent products with confidence and responsibility expected of global consumer brands. If you have the talent and motivation to help us succeed you'll find we are equally committed to helping you reach your full potential too.
Deadline: 15 April, 2018
Job Type

Full Time

Qualification

BA/BSc/HND

Experience

3 years

Location

Lagos

Job Field

Graduate Jobs   Sales / Marketing / Business Development
Job number: 20760BR
Appointment type: Fixed term

Job Purpose and Key Deliverables
We are BAT! A global leader with more than 200 brands in over 200 markets. And we bring together the world's brightest and best minds.
That's why we value uniqueness. If you're driven, passionate and ambitious, our Global Graduate Programme will let you achieve your potential. It's 12-month, fast-track to management with unprecedented international exposure that's geared specifically for high-potential Individuals.
Our Global Graduate Programme will give you numerous opportunities to further develop your career by working in various units across different functions.
During your programme we will give you:

A real job with real impact from day one;
World-class leadership training in Global BAT Academy in England where you will establish networking with fellow graduates and senior colleagues from around the world;
Chance to make an impact on our international business participating in global cross-market projects, under the supervision of your dedicated Coach & Mentor;
Ultimately, it will set you up for a successful career ahead – the chance to progress from graduate to junior manager in 12 months.

We're serious about putting you on the right career path, and consider our Global Graduate Programme as a stepping-stone to bigger and better things.
It's tough. It's fast-paced. And it'll stretch you to the limit. If you have what it takes, no other organisation can offer a graduate experience quite like ours. The only question is: are you up to the challenge?
If your answer is YES, then this may be the role for you. We are seeking for high calibre graduates to join our 2018 Graduate Programme!
Essential Requirements
Are looking for an international career in Marketing;
Speak English;
Have a university degree or equivalent and maximum 3 years of relevant work experience in the above mentioned fields;
Possess leadership skills demonstrated through extra-curricular activities;
Possess strong intercultural competencies from international experience or personal background;
Have strong analytical skills, driven and ambitious, inspiring and engaging individual;
Are internationally mobile.
Our Benefits Package
Competitive salary;
Annual bonus;
Voluntary medical insurance, life insurance;
Awards for excellent work result.
Interested and qualified? Go to British American Tobacco career website on krb-xjobs.brassring.com to apply